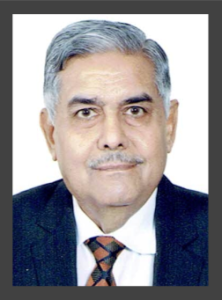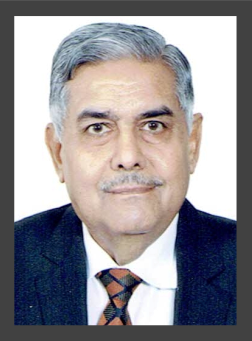 Mr. Mahendra Kumar Sharma retired in May'07 as the Vice-Chairman of Hindustan Unilever Limited. He held responsibility for H.R, Legal & Secretarial, Corporate Affairs, Corporate Communications, Corporate Real Estate functions and New Ventures, Plantations & Export businesses of the Company. Additionally, he handled M&A activities relating to acquisition of companies in the food & beverages segment as well as disposal of business in the fields of animal & poultry feeds, dairy, tea plantation, etc.
He joined Hindustan Lever Limited in 1974 as Legal Manager and the Management Committee of HUL in April 1990 as Vice President, Legal & Secretarial and was inducted into the Board of HUL in 1995 as a Whole-time Director and served as the Vice Chairman from April 2000 till his retirement, he also served as a non-executive Chairman of Unilever Nepal Limited and was earlier with DCM.
He holds BA & LLB from Canning College University of Lucknow. He completed Post Graduate Diploma in Personnel Management from Department of Business Management, University of Delhi and Diploma in Labour Laws from Indian Law Institute, Delhi. In 1999 he was nominated to attend Advance Management Programme at Harvard Business School.
He currently serves as Non-Executive Chairman of;
ICICI Bank Limited
Thomas Cook (India) Limited
And as independent Director of;
Wipro Limited
Asian Paints Limited
Blue Star Limited.
Quess Corp Limited
ICICI Prudential Asset Management Company Limited,
ICICI Lombard General Insurance Company Limited,
Sterling Holidays Limited,
United Spirits Limited
He serves as the Chairman of Administrative and Shareholders/Investor Grievance Committee, ICICI Bank Ltd, Chairman of Audit Committee of United Spirits Limited, Chairman of the Governance and Remuneration Committee of ICICI Lombard General Insurance Company Limited. Mr. Sharma served on the seven members Committee constituted by the Government of India for redrafting the Companies Act and was also a member of the Naresh Chandra Committee which formulated norms for Corporate Governance.
Mr. Sharma is also actively involved in CII on Corporate Governance and Bombay Chamber of Commerce & Industry as a member of the Managing Committee and Chairman of its Legal & IPR Committee.
He is a Member on the Board of Governors of Indian School of Business, Hyderabad and the Anglo Scottish Education Society which runs the Cathedral & John Cannon School in South Mumbai.