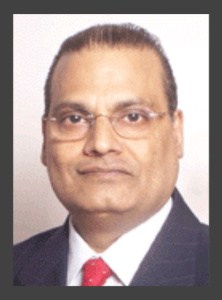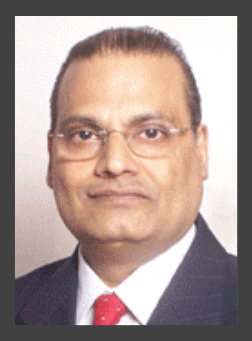 Prof. M.K. Chouhan is a senior business professional, Board Advisor and Management Educator. He is MBA with specialization in Finance and science degree (B.Sc.). He has done a course from Wharton Business School, University of Pennsylvania, USA, for board of Directors on 'Governing the Corporation: Global Perspectives in the Indian Context'. Mahendra is consultant to IFC-World Bank group and also holds a certificate by Global Corporate Governance Forum, IFC World Bank Group, USA, as Trainer for Board of Directors. Mahendra is Managing Director of a successful Board Advisory Consulting Company – Mahendra & Ardneham Consulting (P) Limited. His clients respect him as an expert on Strategic management, Corporate Governance, Sustainability & CSR.
Outside India, Mahendra is Member of the Global Board of The International Institute of Governance & Leadership (IIGL), The Netherlands, Council Member of the International
Integrated Reporting Council (IIRC), UK and Independent Appointment Committee (IAC) member of Global Reporting Initiative (GRI), Amsterdam. Earlier he has been an elected member of the global Stakeholder Council of GRI, Amsterdam for 6 years and has also been member of the Nomination Committee of GRI, responsible for the appointment of the Board members & other Governing body members.
Mahendra has 40 years of valuable experience in Indian & multinational companies and management consulting. Over last four decades, he has acquired deep knowledge and insights in the way businesses are run in complex and fast changing business environment. He leverages these insights to the advantage of his client companies and advises them on building cohesive and high performing boards and aligning corporate strategy with good Corporate Governance practices and Sustainability of business, Vision setting, top level succession planning and managing growth. Mahendra helps clients with selection of Independent Directors / Whole time Directors & CEOs and consults on Board and CEO evaluation. For family managed & startup companies, Mahendra offers customized consulting solutions keeping in mind their unique cultural issues. He coaches young family scions and CEOs through closed door confidential sessions.
Mahendra spends a significant amount of his time for Indian as well as International Non profit & Civil Society organizations and other philanthropic activities by choice and works in the area of Public Governance & Corporate Governance. He is Chairman of Mahendra & Young Knowledge Foundation and Vice Chairman of Global Advisory Board of Asian Centre for Corporate Governance & Sustainability™ (ACCGS). Mahendra works closely with Cancer Patient Aids Association (CPAA). Mahendra has directed several programmes for training the board of directors. Two residential Program at Indian Institute of Management (IIM) Bangalore, one with Asian Institute of Management (AIM), Manila, Philippines. He has trained 40 nominee directors of LIC and conducted the board orientation program for boards of several large companies including a large PSU Bank.
Mahendra has experience of sitting on several boards as Independent Director, from a variety of sectors like Financial Services, Information Technology, Pharmaceuticals, Capital Goods, Exposition, Telecommunications, Housing Finance and Education Finance companies. He chairs Audit, Nomination & Remuneration, as well as CSR Committees of different boards. He draws upon four decades of his rich professional & consulting experience and shares industry best practices with the companies on who's board he sits. He is respected by his peers in the industry as an authority on Corporate Governance, Corporate Sustainability, Human Resource, and Business Strategy. He has been a member of the advisory board for Asia, for Stern Stewart & Company, the Economic Value Added (EVA) Company of USA. Mahendra has contributed on a couple of policy making and regulatory committees also. He has been member of SEBI committee on Corporate Governance as well as Member of Ministry of Corporate Affairs, GoI, Committee for National Policy on Corporate Governance. Mahendra is a popular speaker at national and international conferences, and is invited regularly to deliver keynote addresses, to chair panel discussions across the globe. He has held several leadership positions; has been former president of Bombay Management Association and is currently managing committee member of Indian Merchants Chamber for last 8 years.
Prof. M.K.Chouhan is a visiting faculty at Tilburg University, Netherlands, Indian Institute of Technology (IIT) Bombay and Jamanalal Bajaj Institute of Management Studies (JBIMS), Mumbai. He teaches, International Business, Corporate Governance and Corporate Social Responsibility (CSR). He has written several articles and co-authored two International books on Corporate Governance, one published from Singapore and the other one published by Institute of Directors, London. Mahendra has an extensive network of highly influential professionals and friends from across the globe, yet ensures spending quality time with his family. He lives in Mumbai with his wife Prof. Anita Chouhan and two adorable daughters Bhoomika and Koumudi. Mahendra has widely traveled to over 30 countries and 50 cities and has learnt a great deal from their social, economic and cultural backgrounds. He relies on tennis & golf for his physical health and yoga & meditation for his spiritual health.