GLOBAL ADVISORY BOARD
---
Global Advisory Board of Asian Centre for Corporate Governance
Although Asia has it's unique requirements in the area of Corporate Governance, in order to develop a global view, it is extremely important to have perspectives from other continents of the world. This belief led us to set up a 'Global Advisory Board' to advise the Asian Centre for Corporate Governance. Individuals of great eminence have been invited from USA & Europe, South Africa in addition to India & Asian countries on the Global Advisory Board. Each of these Global Advisory Board members will provide the benefit of their rich experience & wide exposure to Asian Centre and advise on Global best practices.
---
Chairman :
Mr. Mervyn E King - Chairman – The IIRC, UK and Author of the King's Committee Report on Corporate Governance,
---
Vice Chairman :
Mr. M.K.Chouhan - Chairman, Mahendra & Young Knowledge Foundation. Managing Director of a Board Advisory Consulting company, Mahendra & Ardneham Consulting (P) Ltd.
---
Members
Dr J. J. Irani, Former Director Tata Sons Limited,
Mr. Roberto F.De Ocampo President-Asian Institute of Management, Manila, Philippines
Mr. Nasser Munjee, Chairman, DCB Bank India (IDFC).
Mr. Chris Pierce, Former Head, Director Training & Dev, Institute of Directors(IOD), London, UK
Mr. Humayun Dhanrajgir, Former Vice Chairman & Managing Director Glaxo, India
Mr. Moses Cheng, Founder Chairman, Hongkong Institute of Directors(HKIOD), Hong Kong, China
Mr. Minoo Shroff, Noted Business Economist, Mumbai, India
MERVYN E KING – B.Sc. B.A. L.L.B. (Cum Laude) H Dip Tax (Wits)
Chairman & the Author of the King Committee Report on Corporate Governance,
Chairman of Brait S A, the holding company of a merchant, corporate and investment bank listed on the London, Luxembourg and Johannesburg Stock Exchanges.
Chairman – The Automobile Association of S.A.
Chairman – AA Kyalami.
Chairman – Dunlop Africa Limited
Chairman – Share Transactions Totally Electronic (STRATE)
Director – JD Group Limited and Chairman of its Audit Committee.
Director – OTK Holdings Limited
Mr.Mervyn King Consults, advises and talks on corporate governance issues locally and internationally.
---
In South Africa,
---
He is a Senior Counsel and former judge of the Supreme Court of South Africa,
The Chairman of the King Committee on Corporate Governance,
President of the Advertising Standards Authority and
First Vice President of the IOD Southern Africa.
---
He is presently Chairman of :
---
Brait South Africa Limited,
The Automobile Association of South Africa,
Dunlop Africa Limited and
Strate Limited
---
He is also Director of :
---
JD Group Limited and
Afgri Limited
---
Outside South Africa,
---
He has chaired and been a director of several companies listed on the Johannesburg Stock Exchange, including:
Brait S.A.
First National Bank Holdings Limited,
Capital Alliance Ltd,
Metro Cash & Carry Ltd,
Checkers, Dion, Stuttafords, Rusfurn and Frame Group Holdings.
Immediate Past President of the Commonwealth Association of Corporate Governance (CACG),
The South African representative of the International Chamber of Commerce,
International Court of Arbitration in Paris,
Member of the Private Sector Advisory Group to the World Bank on Corporate Governance and a Former Governor of The International Corporate Governance Network.
---
---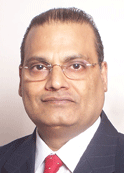 Mr. M.K. Chouhan
M.K.Chouhan Consults, advises and talks on corporate governance issues locally and internationally.
In India he is Chairman of Mahendra & Young Knowledge Foundation & Vice Chairman of Global Advisory Board of, Asian Centre for Corporate Governance & Sustainability™ (ACCG). He is Managing Director of a successful Board Advisory company – Mahendra & Ardneham Consulting (P) Ltd. He advises companies on building cohesive & high performing Boards and selection of Independent Directors / whole time Directors & CEOs.
Outside India he is : Member Organisational Stakeholder Council, Global Reporting Initiative (GRI)
He is a science graduate and studied MBA with specialization in Finance. He is an alumnus of distinguished Wharton Business School, University of Pennsylvania, USA, has done a formal course for board of Directors on 'Governing the Corporation : Global Perspectives in the Indian Context'. He has 33 years of total experience (11 years of experience in the Industry, a French multinational as well as an Indian company and 22 years experience in management consulting).
He sits on the Boards of quite a few companies from a variety of sectors like Information Technology, Telecommunications, Pharmaceuticals, Capital Goods, Exposition & Realty companies. He is member of advisory board for Asia, for Stern Stewart & Company (The EVA company of USA).
He has Co-authored two International Books on Corporate Governance, one published from Singapore & other published by Institute of Directors, from London.
Some of his eminent positions are :
Chairman – Indian Merchant Chambers "Corporate Governance & Governance Forum" (since 2005)
Former President, Bombay Management Association,
Been Member Governing Council, All India Management Association for 4 years in past.
Member, ASSOCHAM's Committee on Corporate Governance 2007-08
Been Consultant World Bank – IFC, Global Corporate Governance Forum (GCGF).
Other professional activities :
Directed few Training courses for Board of Directors in academic partnership with Asian Institute of Management Manila, Philippines & Indian Institute of Management, Bangalore.
Designed a course for MBA students on 'Corporate Governance' for Bombay University.
Writes regular column on Corporate Governance in India's leading business magazines "Business Baron".
International Speaking assignments :
1. Delivered a key note at Fraud-08 on 12th June'08 at Abu Dhabi, UAE.
2. The Amsterdam Global Conference on Transparency & Sustainability, 7-9 May 2008, Panel Member, organized by GRI
3. Delivered a keynote at Corporate Governance Summit organized by IQPC at Dubai on Feb 19 – 20, 2008.
4. Delivered a keynote and also Chaired a session at Asia Exchange Congress -2007 at Singapore 19-20 Nov 2007.
5. Chaired and spoke at a session on Global Issues at India-South Africa Business Conclave, organized by BUSA, South Africa & IMC, at Johannesburg on Aug 2, 2007
6. Speaker at International conference in Dubai 'Governance Forum' organized by International Institute of research, April 16-17, 2007
7. Speaker at International Corporate Governance Network Annual Meeting at Washington DC, July 6, 2006
8. Speaker at the commonwealth – Chatham House Anticorruption Conference, London 24th April 2006
9. Speaker at OECD 2006 Policy dialogue on Corporate Governance in India
10. Keynote address at Microsoft Global Account Summit, Bangkok, Nov. 2005
11. Participated as panel speaker at Global Governance Forum of the Yale School of Management, New Heaven, USA, in Sept. 2005
12. Addressed World Ethics & Integrity Forum, Jointly organized by International Institute of Public Ethics, Australia & Asian Strategic Leadership Institute (ASLI), 28-29 April, 05, at Kuala Lumpur, Malaysia. The theme of my presentation was 'Enhancing Business Ethics, Corporate Governance & Corporate Social Responsibility' in April 2005.
13. Addressed annual Workshop at Christchurch, New Zealand for Commonwealth Association for Corporate Governance (CACG).
14. Addressed two International Conferences on "Corporate Governance" at Kuala Lumpur, on 2nd April 2002, and 29th October 2002, organised by "Malaysian Institute of Corporate Governance" & "Asian Institute of Management", Manila.
Humble contribution in the area of Corporate Governance :
Built an Institution "Mahendra & Young Knowledge Foundation" and championed the cause of Corporate Governance in India.
Founded an international institution, Asian Centre for Corporate Governance™ (ACCG) and built it's Global Advisory Board which includes eminent people from USA, Europe and Asia.
As a thought leader, conceived the unique concept of Director's Power Breakfast Series ™, which is a Board room experience sharing exercise.
Pioneered launch of Asian Director Development programs in India, in partnership with Asian Institute of Management, Manila.
Convened 8 International Conferences on Corporate Governance in last three years, which were addressed by the noted international speakers like Sir Adrian Cadbury , who is credited to be the doyen of Corporate Governance world & Ms. Carolyn Kay Brancato – Director of the Global Corporate Governance Research Centre, Conference Board – USA. Prof. Donald Jacobs – Former Dean of Kelloggs Business School, USA.
Convened the first Video Conference on Corporate Governance with Prof. Jay Lorsch from Harvard Business School, on "Evaluating Board Performance and Enhancing its Effectiveness."
Mahendra has high achievement orientation & is highly organized with the ability to manage multi tasking projects and meet deadlines. A strong work ethic combined with a commitment to excellence in all assignments undertaken. A good leader and a team player.
He is a prolific speaker & writer, has delivered several keynote addresses, has written several articles on variety of management subjects, which are published in leading magazines & newspapers. He is involved with quite a few philanthropic organizations. Relies on Golf & Tennis for healthy body & yoga for healthy mind & Soul. He is blessed with a very happy family, wife Anita & two adorable daughters Bhoomika & Koumudi. He is a nature lover and takes keen interest in Music, Contemporary Art & Literature (As on July 2009 )
---
---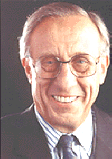 Prof. Donald P. Jacobs
Prof. Jacobs has just retired as Dean from J. L. Kellogg Graduate School of Management, Gaylord Freeman Distinguished Professor of Finance. He is now Dean-Emeritus, Kellogg Graduate School of Management. He did his BA in 1949, Economics, Roosevelt University; MA 1951, Ph.D. 1956, Economics, Columbia University He is a member of the Kellogg School faculty since 1957 and Dean since 1975, Dean Jacobs was named the Gaylord Freeman Distinguished Professor of Banking in 1979. From 1960-75 he was director of the School's Banking Research Center, and chairman of the Department of Finance from 1969-75.
He teaches a course in corporate Governance at the master's level at the Kellogg School and also teaches financial topics and corporate governance for the School's executive education programs at the James L. Allen Center.
Dean Jacobs was chairman of the Advisory Committee of the Oversight Board of the Resolution Trust Corporation for the third region. He is chairman of the Public Review Board of Arthur Andersen & Co. and a member of the Boards of Directors of Commonwealth Edison, First Chicago NBD, Hartmarx Corporation, Security Capital Industrial Trust, Unocal Corporation, and Whitman Industries (formerly IC Industries). From 1975-79 he was chairman of the board of AMTRAK. He is a consultant to corporations, institutions, and government agencies. He was senior economist for the Banking and Currency Committee of the U.S. House of Representatives from 1963-64, and from 1970-71, he served as co-staff director of the Presidential Commission on Financial Structure and Regulation (The Hunt Commission). Dean Jacobs' research interests include banking, capital markets, monetary policy, corporate governance, corporate finance, and international finance. His work has been published in many scholarly journals, and he is an author of Financial Institutions and editor of Regulating Business: The Search for an Optimum.
---
---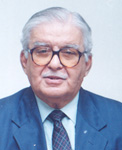 Dr Jamshed J.Irani
Dr Jamshed J.Irani obtained a B.Sc. from Science College, Nagpur in 1956 with a Gold Medal in Geology and a M.Sc. (Geology) from the Nagpur University in 1958, both with a first class first. M.Met. and Ph.D. from the University of ively, with a Gold Medal for the Ph.D. Thesis. Dr. Irani began his career in 1963 as Senior Scientific Officer at the BISRA, Sheffield. On return to India in 1968 he joined The Tata Iron and Steel Company Ltd. (TISCO) as Assistant to Director, Research &Development. He was appointed General Superinten 1992. After holding the CEO's office for almost a decade, he retired asr on the Board of Tata Steel.
Recipient of the Metallurgist of the Year Award in 1974 from the Ministry of Steel and Mines, he was awarded the prestigious "Platinum Medal" in November, 1988 by the Indian Institute of Metals (This medal is the highest award given by the IIM for outstanding contributions made to the metallurgical profession and industry). He was awarded the "Steel Man of the Year 1990". Recipient of Asian Productivity Medal for 1993-94. The Ministry of Steel and Mines, Government of India has conferred on Dr. Irani the inaugural National Metallurgist Award on 14th November 1997 for his extraordinary achievements in the field of metallurgical industry. He has also been awarded the Michael John Memorial Gold Medal for the year 1998 for fostering harmonious employee-management relations in Industry. He has been awarded the Qimpro Platinum Standard in November 2000 and was selected to receive the Indian Merchants' Chamber's Juran Quality Medal for the year 2001, for his role as a statesman for quality. Dr. Irani has been conferred with the World Zarathushti Award for Excellence in Business at the Seventh World Zoroastrian Congress at Houston, USA in December 2000. He received the Ernst & Young's Lifetime Achievement Award, 2001 for entrepreneurial success. He is the recipient of the Twelfth Willy Korf Steel Vision Award instituted by The World Steel Dynamics and American Metal Market. The Indian National Academy of Engineering has conferred the Life Time Contribution Award in Engineering 2002 on him. He is the recipient of the Eighth JRD Tata Corporate Leadership Award instituted by All India Management Association (2003). The Banaras Hindu University (BHU) conferred upon him the Degree of Doctor of Science, Honoris Causa in January 2004. He is a Fellow of the Institute of Metals, Institution of Engineers, All India Management Association, Institute of Standards Engineers, Indian Academy of Sciences and Institution of Industrial Managers.
In December 1993, the University of Sheffield conferred upon him the Honorary Degree of "Doctor of Metallurgy". At its Annual General Body Meeting held on 10th July 1996, the Royal Academy of Engineering, London elected Dr. Irani as a Foreign Member and he is amongst the five Indians who have been bestowed with this honour.
On 14th October 1997 in Delhi, Her Majesty Queen Elizabeth II conferred on Dr. Irani an Honorary Knighthood (KBE), for his contributions to Indo-British Trade and Co-operation.
Dr. Irani was National President of the Confederation of Indian Industry (CII) for 1992-93. He was the Co-Chairman of the Indo-British Partnership during 1993-1998. He was made a "Paul Harris Fellow" by the Rotary International in 1977, and a Melvin Jones Fellow by the Lions International Foundation in 1993. He has been the President of the Indian Institute of Metals. Has served as the President of the All India Management Association (AIMA) during 1988-89. He is the Chairman of the India-Australia Council. He was the Chairman of the Board of Governors of the Xavier Labor Relations Institute, Jamshedpur (1993-2003).
Dr. Irani is a Member of Global Advispry Board, Asian Centre for Corporate Governance & Sustainability. He is a Member of the Scientific Advisory Committee to the Cabinet (SAC-C) Government of India. He was the Chairman of the Expert Committee which was set up by the Government to draft the new Companies Act. He has been nominated on the Expert Committee set up by the Government for recommending a roadmap for the Coal Sector in India. He is a member of the Central Advisory Board of Education (CABE). He has recently been elected the President of the Asian Association of Management Organisation. He was involved in the working groups for Iron and Steel for the 6th, 7th and 8th National Five-Year Plans. He was a member of the Duke of Edinburgh Conference in 1980 (held in Canada).
Dr Irani is a Trustee and Chairman of the Advisory Council of Population First, which is a communications initiative for Sustainable Human Development in India, with a focus on Health and Family Welfare issues.
Besides Tata Steel, Dr. Irani is a Director on the Boards of several Corporates including Tata Sons Ltd., Tata Industries Ltd., Tata Motors Ltd., BOC (India) Ltd., Motor Industries Co. Ltd. He is Chairman of Tata Refractories Ltd., TRF Ltd., Tata Ryerson Ltd and Goodlass Nerolac Paints Ltd.
Dr. Irani is an avid Stamp Collector, cricket enthusiast, has been a great promoter of sports and education in the City of Jamshedpur, and a committed environmentalist.
---
---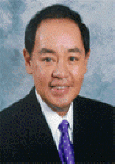 Mr.Roberto F. de Ocampo
Roberto F. de Ocampo has been President of the Asian Institute of Management. As Secretary of Finance (1992-1998) during the presidency of Fidel V. Ramos, he was widely recognized as the principal architect of the resurgence of the Philippine economy. A consistent honor student, Pres. de Ocampo graduated from De La Salle College and the Ateneo de Manila University where he received his Bachelor of Arts degree in Economics (Cum Laude). He has an MBA from the University of Michigan and a post-graduate diploma from the London School of Economics.
He began his career in public service by pioneering the rural electrification program. He was then recognized as the youngest administrator in the history of the national government and received the Ten Outstanding Young Men of the Philippines (TOYM) award. After working as Senior Loan Officer at the World Bank, Pres. de Ocampo became President and CEO of the Development Bank of the Philippines (DBP).
Under his leadership, the DBP won national and international recognition and was named "the world's second strongest bank" by The Banker magazine. For his groundbreaking initiatives in the field of development banking, he was presented with the very first "Man of the Year Award" by the Association of Development Finance Institutions in the Asia-Pacific (ADFIAP).
During his incumbency as Secretary of Finance, Pres. de Ocampo introduced and implemented a number of landmark policies and measures, particularly in the areas of economic liberalization, privatization and tax reform. The results were the Philippines' return to international capital markets after a decade-long absence, the first fiscal surplus in twenty years, and an unprecedented and sustained combination of healthy economic growth, low interest rates and single-digit inflation. The liberalization of the banking and insurance industries opened up these sectors to foreign investment for the first time and marked the exit of the Philippines from a nearly continuous thirty years of IMF economic rehabilitation and reform programs.
His achievement was hailed by the international finance community. In 1995, he was named "Finance Minister of the Year" by Euromoney magazine — the first Filipino and first ASEAN finance minister to be so recognized. He was again chosen in 1996 by Euromoney as "Finance Minister of the Year." In 1997, he was named "Asian Finance Minister of the Year" by the Asiamoney magazine. In September 2000, he earned another distinction of being the first Filipino and first from the ASEAN to sit in the Trilateral Commission, an organization whose select membership include distinguished leaders in the fields of business, politics, civil society, the academe, and media from the European Union, North America, and Japan. Pres. de Ocampo is a much sought-after speaker at international conferences and acts as advisor on Asian and international economic matters.
---
---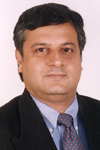 Mr. Nasser Munjee
Mr. Nasser Munjee is Chairman of DCB Bank, Mumbai India. Prior to this he was Managing Director & Chief Executive Officer of Infrastructure Development Finance Company Limited India (IDFC).
He is a monetary economist, educated at the University of Chicago and the London School of Economics, (Bacheclors and Masters Degrees), Mr. Munjee headed the Task Force, which created the business plan for IDFC in 1997. He was appointed Deputy Managing Director of IDFC in October, 1997 and took over as the MD & CEO in January, 2000.
IDFC's achievements, under his guidance, have been significant. Besides creating the institution from a concept, he has helped to introduce innovative project finance techniques for infrastructure investments, has introduced the concept of private financing of public infrastructure to India, the first example of which has been manifested in the annuity financing or road projects. Other areas include port commercialization, moving the focus of attention of policy makers from power generation to power distribution; creating a network of joint venture companies with State overnments and initiating the 3iNetwork which consists of IDFC, IIM (Ahmedabad) and IIT (Kanpur) and which, since 2001 has produced a well established Annual Report on Infrastructure published by Oxford University Press.
Mr. Munjee was with the Housing Development Finance Corporation Limited (HDFC) since its inception in February 1978. Since March 1993 he joined the Board of HDFC as Executive Director with primary responsibility for resource mobilization, research, publications, training, communication, and managing the centre for housing finance.
Mr. Munjee is on the Board of many corporates and is deeply interested in development issues. At HDFC he promoted the Indian Association of Savings and Credit of which he is now chairman and he is also the Chairman of the Aga Khan Rural Support Programme. His interests include rural development, housing finance, urban issues specially the development of modern cities and humanitarian causes (trustee of make-a-wish, Akansha and Chairman of Muniwarabad Charitable Trust). Mr. Munjee is currently the President of the Bombay Chamber of Commerce & Industry. A member of Rotary (Mumbai main), he is also a Life Trustee of the Weihams Boys School, Dehradun. An ardent lover of Jazz music, Mr. Munjee is the Chairman of Jazz India.
---
---

Mr.Chris Pierce
Mr.Chris Pierceworks in the Professional Standards Department at the Institute of Directors in London. He is an Examiner for the IoD Company Direction Programme and the Chartered Director Initiative and is the Programme Director of the Company Direction Programme in Japan run in association with the Japan Management Association.
Prior to joining the IoD, Chris was a Director of the Centre for Director Education at Leeds Business School for ten years. He has been teaching executive groups in the UK and overseas for 20 years.
Chris has held senior management positions in British Airways and the Overseas Development Administration. His consultancy activities have included companies from Europe, Middle East, Africa, the Far East and America.
Chris regularly presents papers at conferences and has written many journal articles. He has co-authored the following books:
Directing your business (Financial Times Management, 1997),
Developing your Business (Financial Times Management, 1997),
Managing Corporate Relations (Financial Times Management, 1998)
The Effective Director:An essential guide to Director & Board Development (Kogan Page, 2001)
---
---

Mr.Humayun Dhanrajgir
Mr.Dhanrajgirretired as Managing Director of Kodak India Ltd in October 2000. Having been appointed to the Board of Glaxo in March 1978, he became MD in 1990 and retired as Executive Vice Chairman & Managing Director of Glaxo India, which is India's largest Pharmaceutical Company, on 31 August 1994. He is B.Tech.(Chem Eng.) Loughborough University, U.K., M.I.Chem.E.(Lon.), C.Eng.(Lon.), A.M.P.(Harvard).
In the beginning of his career he has also worked with MNCs like, British Oxygen Company, U.K. as Process Design Engineer and Burmah-Shell India, Marketing Division.
He was President, Organisation of Pharmaceutical Producers of India (OPPI) from October 1992 to September 1994 and Vice President (OPPI) for 2 years – 1990/91 and 1991/92. Past Member, General Committee, Bombay Chamber of Commerce & Industry (BCCI) for 2 years. Past Vice-Chairman, Indo-British Business Committee, BCCI.
He sits on several boards of several public limited companies like: German Remedies Limited, Ciba Specialty Chemical (India) Limited, HDFC Asset Management Company Ltd, Neuland Laboratories Ltd., Hyderabad, Kodak Nepal Pvt. Ltd, Construction Portal Pvt. Ltd, His other interests in life are Golf, Bridge, Billiards/Snooker, Jazz music, Reading.
---
---
Moses Mo-Chi CHENG, OBE, JP
Moses Mo-Chi CHENG, OBE, JP is the Senior Partner of the law firm of Messrs. P.C. Woo & Co. and also serves as an independent non-executive director of a number of companies whose shares are listed on the Stock Exchange of Hong Kong. Besides Hong Kong, he is also admitted to practise as a lawyer in England and Wales, State of Victoria, Australia and Singapore. Between 1991-95 he was appointed and served as a member of the Legislative Council of Hong Kong. In recognition of his public services, he was awarded OBE by Her Majesty the Queen of the United Kingdom and appointed a Justice of Peace by the Hong Kong Government in 1997.
At the moment, he is the Chairman of the Board of Education, the Hong Kong Institute of Directors, the Council and the Court of the Hong Kong Baptist University and the Committee for the Promotion of Civic Education.. He is also a member of the Listing Committee and the Joint Training Committee of the Hong Kong Exchanges and Clearing Limited. He is an active Rotarian and served as District Governor of Rotary International District 3450 during 1993-94.
Moses has been a regular speaker and trainer at professional and leadership seminars and conferences. He has spoken on topics including leadership qualities, chairmanship, membership development, self-development and enhancement. In recent years, he has spoken extensively on topics relating to corporate governance and directors responsibilities. He has taken part in continual professional development programme of the Institute of Directors, the Hong Kong Society of Accountants, the Law Society of Hong Kong, the Stock Exchange of Hong Kong and the Australian Society of Certified Practising Accountants (Hong Kong Branch), the Hong Kong Young Legal Professionals Association, the Hong Kong Federation of Women Lawyers, The Hong Kong Polytechnic University and the City University of Hong Kong.
---
---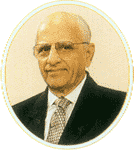 Mr. Minoo Shroff
Mr. Minoo Shroff is a noted Business Economist and Fellow of Institute of Management Accountants, London. He is also a Fellow of Institute of Directors, London. Having sat on the boards of nearly 35 odd companies during last 30 years Mr. Shroff is one of the most experienced Independent Director in India. He is presently Vice-Chairman of Raymond Ltd. India's premier Textile Company. He has been a corporate Advisor and several on the board of over odd companies during the last 30 years and is one of the most experienced Independent Directors in Bombay.
Mr. Shroff has a versatile professional career. He is Past President of Bombay management Association and has been a visiting lecturer at various Management Institutes for over 20 years. He was invited by US AID in 1963 as one of the to multipliers from India to take part in the Advance Management Programme organised by US AID at the University of Michigan, Ann Arbor.
Mr. Shroff has had close association with Japan and was President of Indo Japanese Association in the 1980s. In 2000 he was awarded the Highest Civilian Award by the Emperor of Japan for his outstanding contribution to the promotion of business and friendship between India and Japan.
He is a strong advocate of the market economy and private enterprise and has strongly espoused its cause over the last 40 years in his public speeches and writings. He is currently President of Forum of Free Enterprise.
He is former Vice Chairman – Raymond Limited
Mr Shroff is Global Advisory Board member of Asian Centre for Corporate Governance™ (ACCG).
---