9th International Conferences on Corporate Governance & Sustainability – 2008
Governance, Sustainability & Corporate Citizenship – A Business Case Jointly Organized by
Indian Merchants' Chamber (IMC)
&
Asian Centre for Corporate Governance & Sustainability (ACCGS)
Hotel Taj Mahal, Apollo Bunder, Colaba, Mumbai, India Thursday, November 20, 2008
---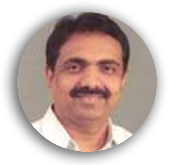 Mr. Jayant Rao Patil
Honorable Minister for Finance and Planning, Government of Maharashtra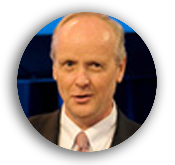 Mr. Ernst Ligteringen
Chief Executive, Global Reporting Initiative (GRI), Amsterdam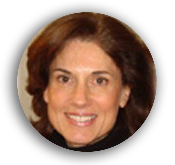 Ms Nancy Boswell
Managing Director Transparency International – USA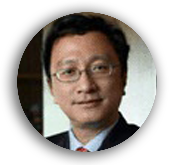 Mr. Philip T.N. Koh
Member – Private Sector Advisory Group IFC-World Bank, Washington DC
Introduction :
Companies who conduct their business in an ethical, transparent & socially responsible manner do better than their peers because they are rewarded by almost all stakeholders viz ;
Customers reward them with loyalty through repeated buying of their product & services
They can raise capital at a lower cost.
Employees give their best productivity for such companies.
Investors are willing to pay premium for the companies which are governed with higher accountability & transparency.
Suppliers feel a sense of pride to be associated with such companies.
Banks & Financial Institutions are willing to offer Prime Lending rate to such companies.
---
Thus, it makes a strong business case for companies to become Good Corporate Citizen and ensure of it's people in particular and Society at large. This is no longer philanthropy but a business imperative. Conducting the business in a manner that minimizes environmental footprints (degradation) and ensures long term sustainable development of communities & Society is finding prominent place amongst board discussions Today's lobbyists, activist groups, shareholders, non-governmental organizations and other stakeholders are too sophisticated to let businesses get away with deliberate lack of clarity around these key issues. The impact of the negative publicity that can arise when stories of wrong-doing hit the media, has prompted corporates to change their behavior. Many companies have good initiatives that they do not communicate fully to the outside world. Companies must consider what is meant by corporate citizenship and seek to ensure that the widest possible audience gets to hear of their works. It is important that companies appreciate that corporate citizenship is about more than a few 'green', sustainable initiatives ? external parties will likely want to scrutinize them over an ever growing range of issues. Asian Centre believes that there is strong correlation between Corporate Governance & Public Governance. These are like two faces of the same coin and are so inextricably intertwined, that it is difficult to improve one without the other. Thus, Corporate Leaders, Political Leaders & Government Officers will discuss the Governance issues jointly. World Bank – International Finance Corporation (IFC) and Global Corporate Governance Forum believe that Better Companies will lead to Better Societies. Sustainable cities is yet another concept gaining momentum because more than half of the world's population is living in urban areas as per UN State of World Population 2007. Thus, cities have to play crucial role towards sustainable development of society. Other factors such as climate change, food and oil shortages and an economic-slump are proving to be a worrying combination of events affecting urban areas, hence GRI believes that cities are going to have to become increasingly innovative to deal with these problems. All these concepts are converging internationally, towards long term 'SUSTAINABILITY' of humankind in a Green & Clean Environment through Good Governance. Multi lateral & Multi-stakeholder Institutions like Global Compact & GRI are promoting these concepts world wide.This is what ESG is all about. Thus, in order to discuss and debate these issues with Indian, Asian and International perspectives, Asian Centre for Corporate Governance & Sustainability (ACCGS) & Indian Merchants' Chamber (IMC) are jointly organizing 9th International Conference on 'Governance, Sustainability & Corporate Citizenship – A Business Case' The conference will focus on synthesizing Local, Regional & International best practices on ESG issues and come up with a declaration proposed to be called 'Mumbai Sustainability & Corporate Citizenship Protocol'. ACCGS & IMC will closely work with Corporate Boards, State Government & Civil Society to encourage collaborative efforts towards co-creation of a common agenda and pursue this 'Sustainability Protocol' relentlessly.